The Easiest Way to Add a New Photo Background: No Design Skills Needed
If you're looking to add a fresh background to your photo, there's no need to worry about mastering complex Photoshop techniques. Let PhotoScissors handle all the hard work for you.
Here's how to do it in a few simple steps:
Step 1: Upload your image to PhotoScissors.
To remove the existing background and make room for a new one, upload your image to the PhotoScissors website. Our advanced algorithm powered by deep neural networks will automatically eliminate the background, saving you the hassle of manually erasing it using traditional image editing tools.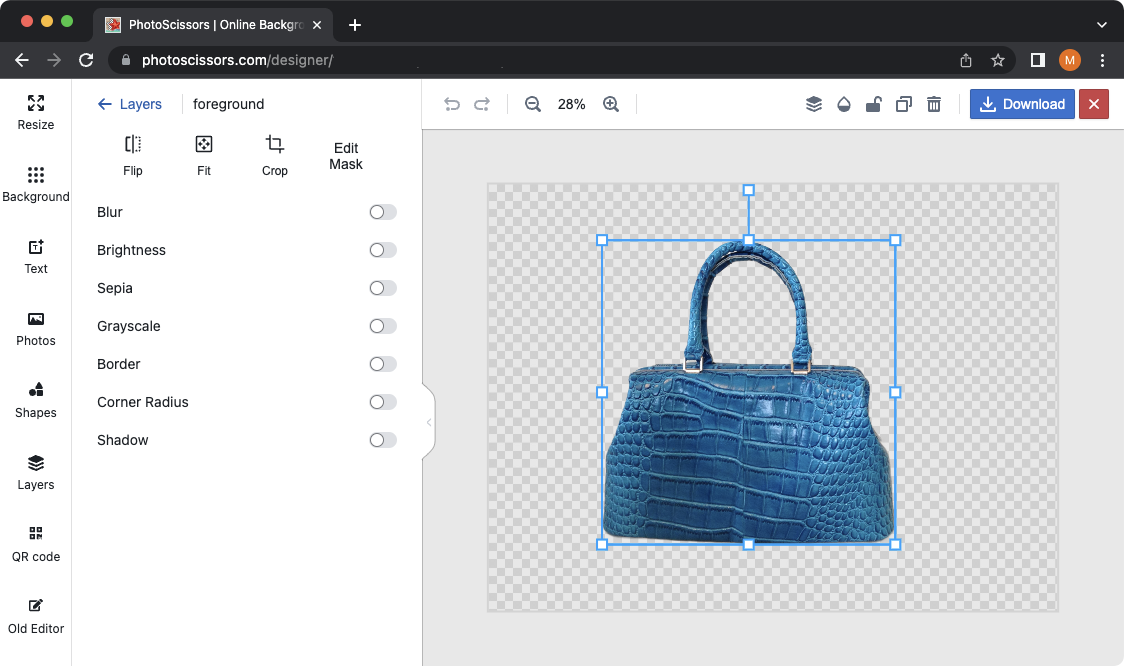 If you need to fine-tune the mask, simply select the "foreground" layer and click the "Edit Mask" button. Use the marker or eraser tools to correct the mask as needed. Once the background is removed, you have the option to replace it with another image, set a solid color, or keep it transparent.
Step 2: Add your desired background.
Navigate to the Background tab on the left side of the interface. Here, you can choose from a variety of stock images, solid colors, or upload your own image as the new background. To adjust the size, position, and scale of the background, select the "background" layer either by clicking on it or from the layers list. Then, click the "Crop" button and make the necessary transformations.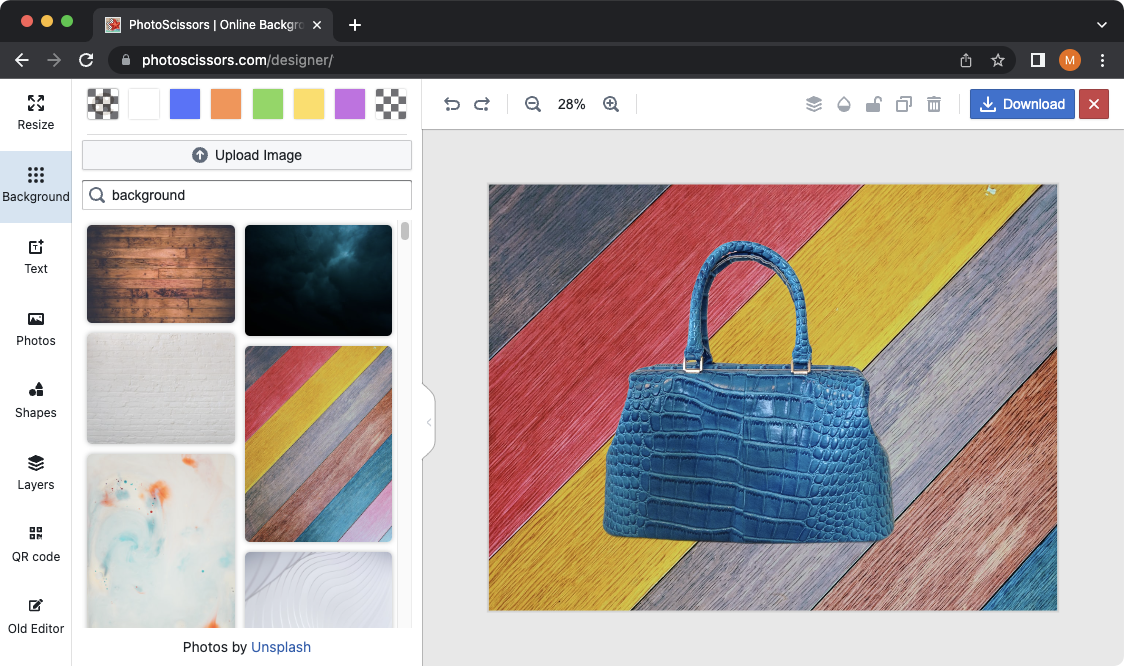 With PhotoScissors, you can add a new background to your photo in a matter of seconds, without the need for any designer skills. It's a simple and efficient solution that empowers you to create stunning visuals without the technical hurdles. Try PhotoScissors today and give your photos a fresh and captivating look with ease.
---
Customer Feedback:
Now I can easily cut out unwanted background and add the other one.

Alex R.