How to Replace a Photo Background - The Simple Way
Upgrade your photos by replacing the background effortlessly. Whether it's a vacation snapshot, a cherished portrait, or a product image for your online store, a dull or distracting background can detract from the main subject. Discover the straightforward solution to transform your photos using the PhotoScissors app.
Step 1: Load the Image into PhotoScissors
Start by dragging and dropping your photo into the PhotoScissors app or using the convenient Open icon on the toolbar. PhotoScissors will automatically remove the existing background and display the result on the right side of the screen.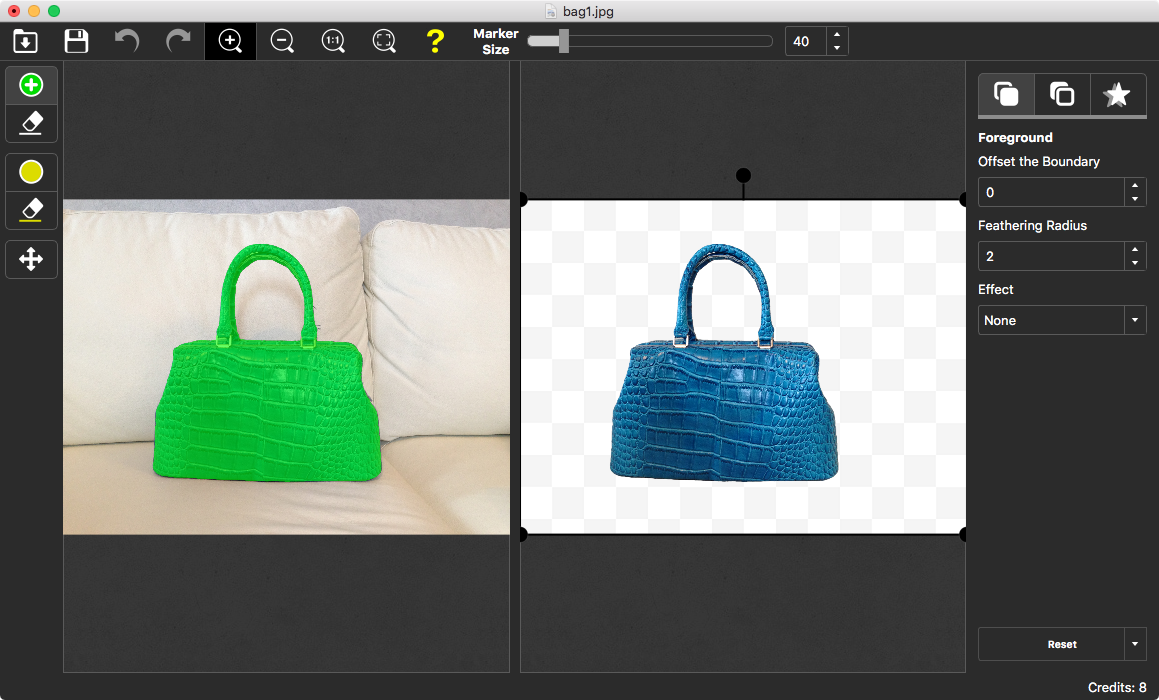 Refine the result using the green marker tool or eraser. For more precise adjustments, choose a narrower marker to target smaller areas.
Step 2: Replace the Background
Switch to the Background tab on the right side and select "Background: Image." Choose a new image file to set as the replacement background. You have full control over the size, position, and scale of the background using the adjustable handlers in the preview window. Once you're satisfied with the changes, save the photo as a new file.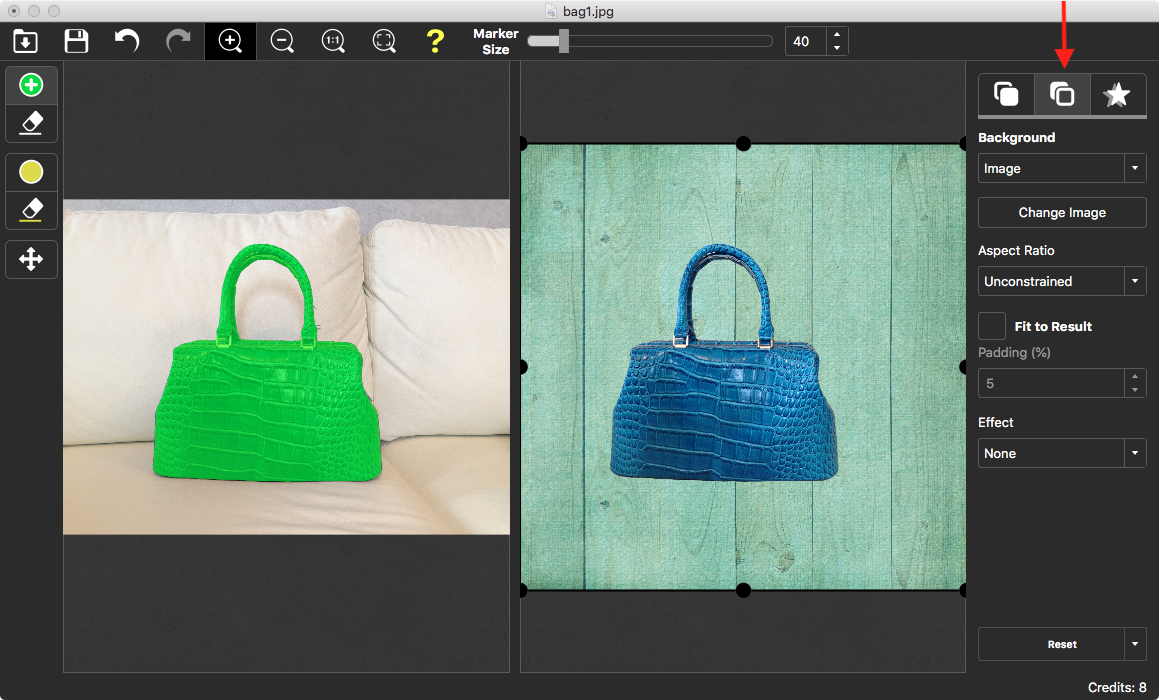 With PhotoScissors, replacing the background of a photo is quick and straightforward, requiring no design skills whatsoever. In just a matter of seconds, you can enhance your images and give them a fresh and captivating look. Experience the power of PhotoScissors today and see the remarkable results for yourself.
---
Customer Feedback:
Photoscissors makes it an easy and time saving exercise to remove backgrounds from photos - easier than in any other image editor.

Brad G.