How to Replace a Photo Background - The Simple Way
Let's say you have a picture. A photo taken on vacation, a portrait of your daughter, a picture of used stuff you want to sell on Shopify or Amazon. The picture is ok, but its background does not stand up to scrutiny. Rubbish objects, ruined landscapes, foreigners or strangers. You could bear with some of that debris on your photo, but with ALL of them in the background, the central object of the photo doesn't look nearly as good as it should do.
The solution is simple: replace the background of the photo with a more picturesque one. That's it. But how do you replace a photo background when you don't even know where to start? Ok, not all of us are technically savvy, so here is a simple step-by-step solution to get rid of the terrible background and replace it with a more pleasant one using the PhotoScissors app.
Step 1: Load the image to PhotoScissors
Drag and drop the file to the app, or use the Open icon on the toolbar.
PhotoScissors will automatically remove the background and show the result on the right side.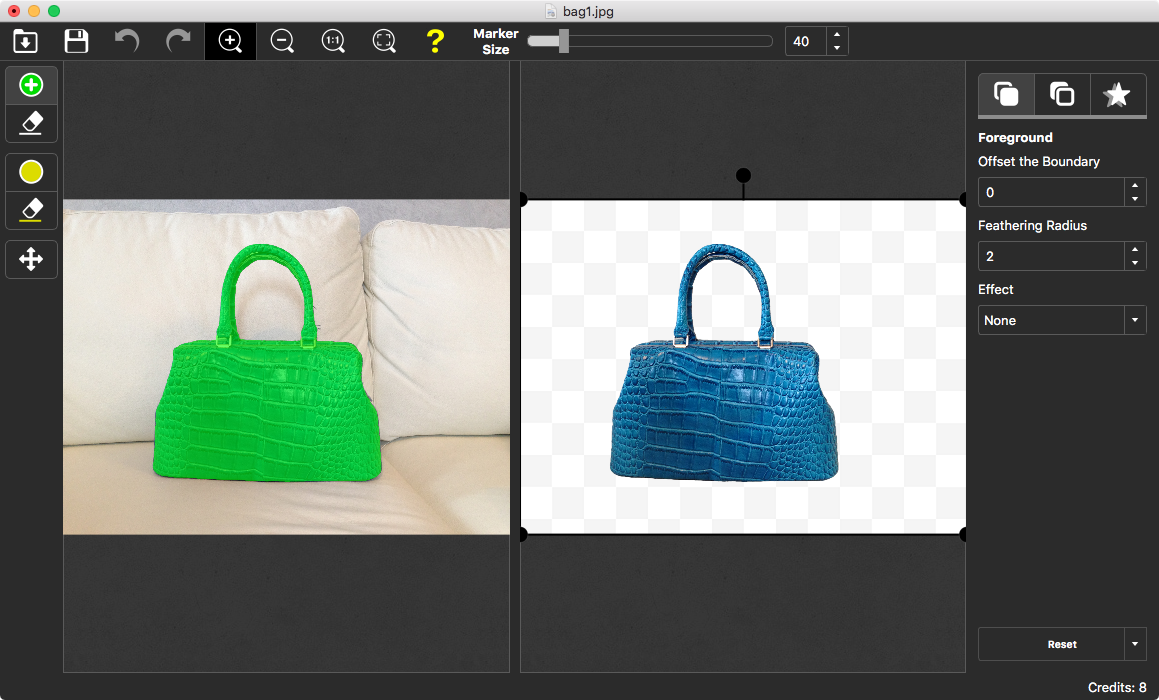 You can correct the result using the green marker tool or eraser. For smaller areas, select a narrower marker.
Step 2: Replace the background
Click the Background tab on the right side and select "Background: Image", then select an image file to set as a background. You can adjust the size, position and scale of the background image with the handlers shown in the preview window. Once you are done, save the photo as a new file.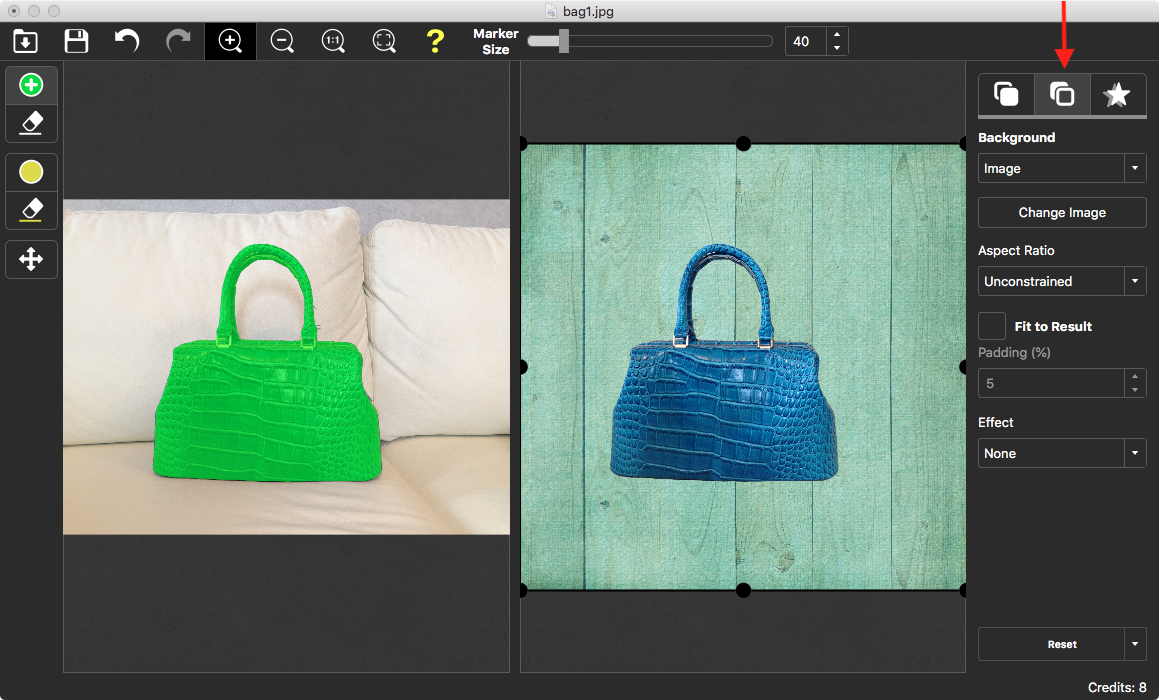 As you can see, with PhotoScissors you can easily replace the old background of a photo by spending just a few seconds and without any designer skills at all.
---
Customer Feedback:
Photoscissors makes it an easy and time saving exercise to remove backgrounds from photos - easier than in any other image editor.

Brad G.