How to Prepare a Product Photo for Online Shops like Shopify, Amazon or Etsy.
Online shops like Amazon, Shopify or Etsy are pretty much the easiest platforms to sell your merchandise. A fantastic product or cheapest price can get you buyers, but it might always not. The most important thing to remember is that the product photo is first the customer sees while browsing your products. So for a successful deal, it must be top notch!
The best product picture is centered and focused, with a white or monochrome background and natural lighting. With PhotoScissors, it has never been easier to change the background of your products for a fantastic picture.
Step 1: Upload the photo of your product and PhotoScissors will automatically remove the background from this image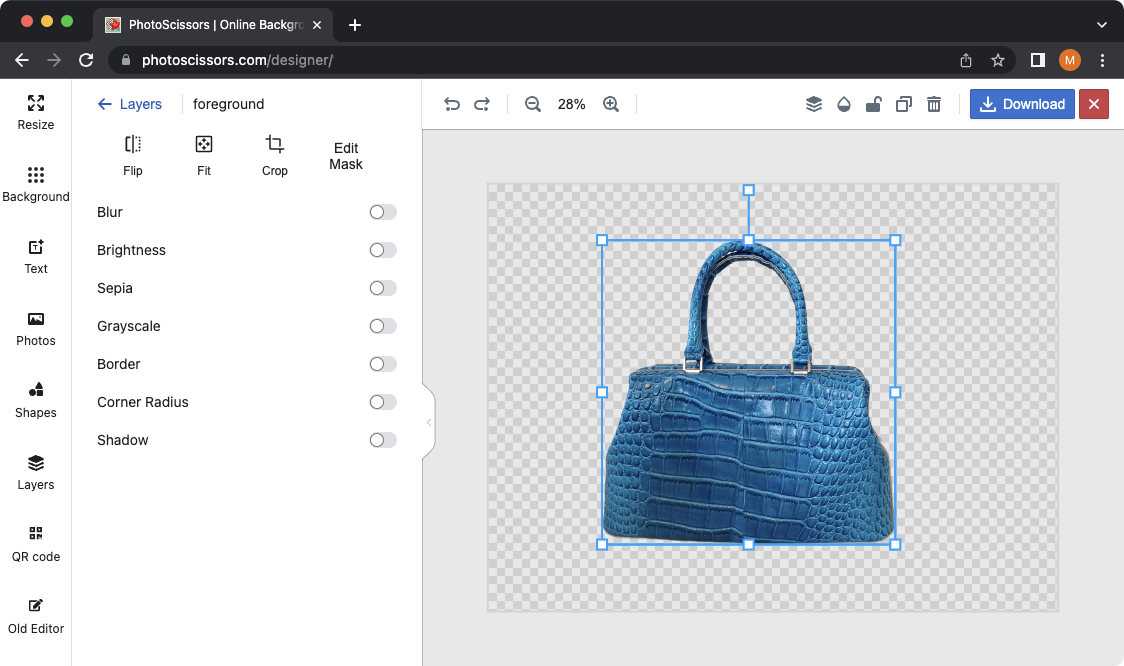 You can correct the result using green marker or eraser. Note how the preview window instantly reflects all changes you make.
Step 2: Select the appropriate background.
On the background tab select the appropriate preset for your online shop or manually change the background. Also you can change the padding option and preset will use it to prepare the resulting image.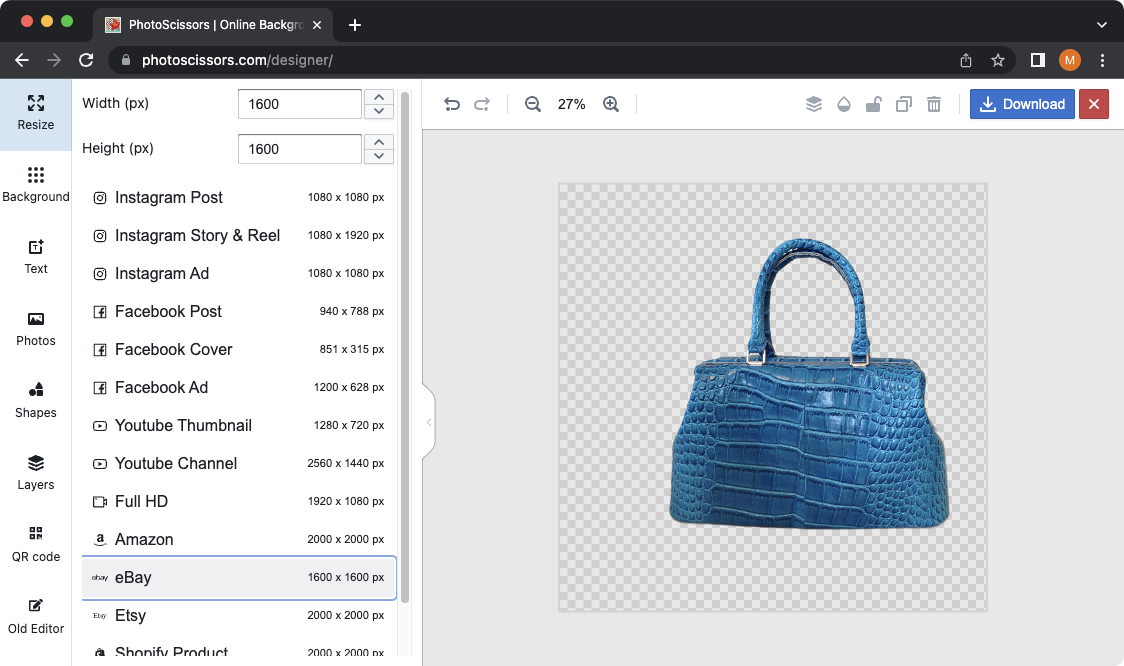 Now simply download the resulting image with the new background and publish it on your Shopify, Amazon or Etsy account!
---
Customer Feedback:
Excellent app to remove unwanted background from my photos and replace it to white, extremely easy in use!

Max G.