How to Add Shadow to Photos and Make Your Goods Look Excellent
E-shops, just like common offline stores lure buyers with nice-looking, attractive goods. Or, in case of e-stores, attractive images of goods. So if you sell stuff in online stores like eBay or Etsy, you already know how important it is to make your goods look perfect.
And one of the simplest ways to greatly enhance visuals of your product is to remove background and add a shadow to its picture. How can you do this with PhotoScissors? Read along!
Step 1: Remove the Background with Few Clicks
PhotoScissors removes background for you, this operation takes literally few seconds.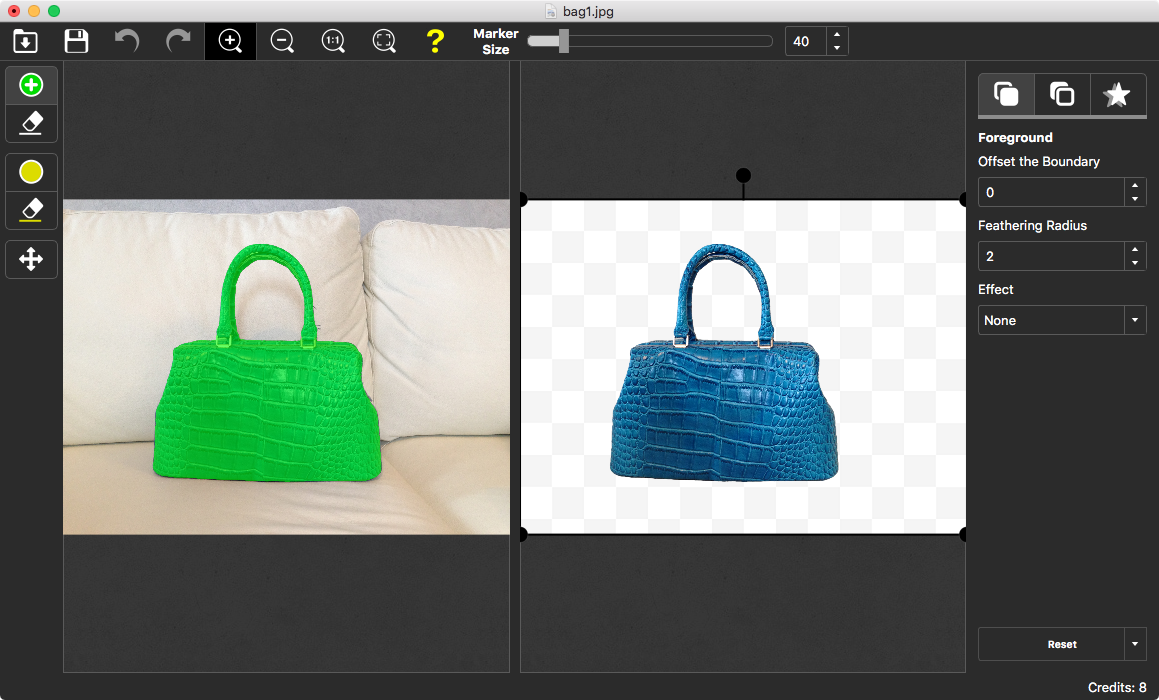 Step 2: Drop Shadow
On the right-side panel, select the third tab. Enable the Drop Shadow option. The program will display a special gray frame indicating the position of the shadow.
Step 3: Fine-Tune the Shadow and Save the Result
Adjust the position and the size of the shadow using the frame. By changing the Opacity and the Blur Radius parameters you can configure the overall look of the shadow.
Sharp shadows rarely look natural, so we recommend setting the Opacity parameter to 50-80, and Blur Radius to 10 or above. However, you may want to play with these settings to find the values best working for you.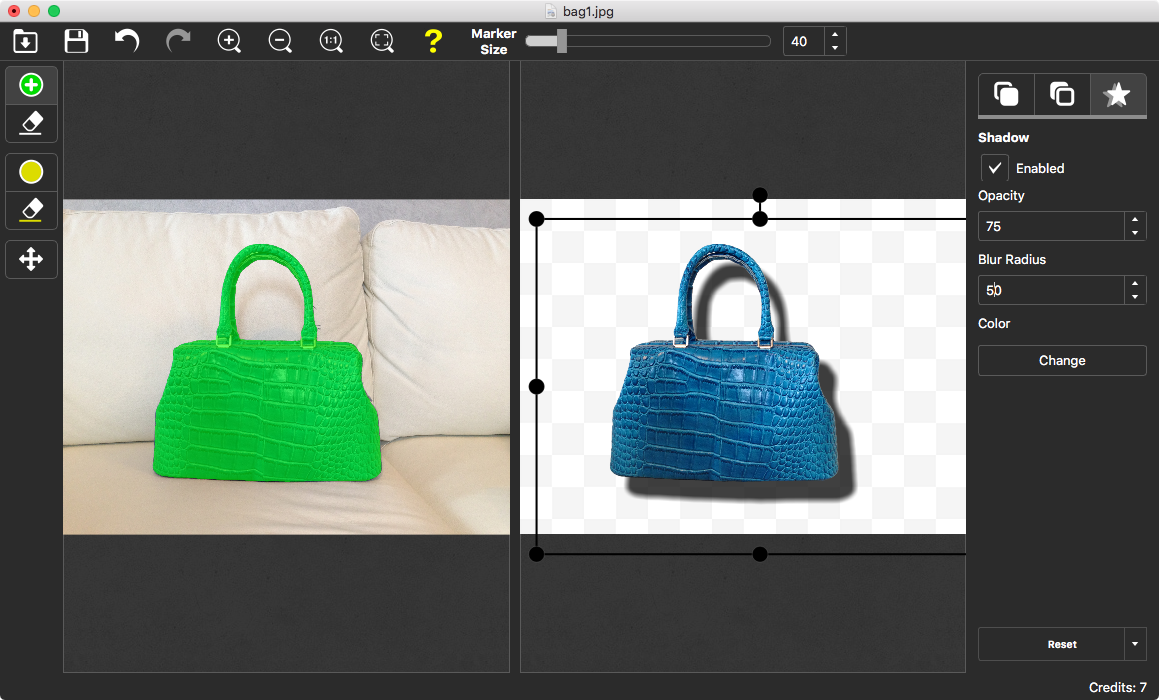 Step 4: Save the Result
Now, as the picture of your product or handmade piece lost its background and perfectly drops shadow, it is time now to save the result to a PNG file.
TIP: Make sure you set white or any other color as background before saving, e-Bay doesn't support transparent background and shows transparent background as black.
Click the save button on the toolbar.
You're done! Now go upload the picture to eBay and see your sales growing. Good luck!