How to Easily Prepare Your Photo for Job Sites, Dating Sites and Other Online Profiles
Good Portrait = Good Impression
When you register on particular websites such as job seeking resources, dating sites or other places where they want you to submit your photo, you quickly realize that a good looking appropriate portrait is a rare bird in your collection of photographs. Some are just not what you'd agree to submit on a serious website, others are spoiled with a ruined room or some undescribable chaos on the background.
However, the first impression is a key to getting a job offer or starting new relationships. So, how could you easily remove background from your portrait photo? PhotoScissors is a very simple way to do this even if you are in a rush!
Just load a photo to PhotoScissors and instantly see it with the background magically stripped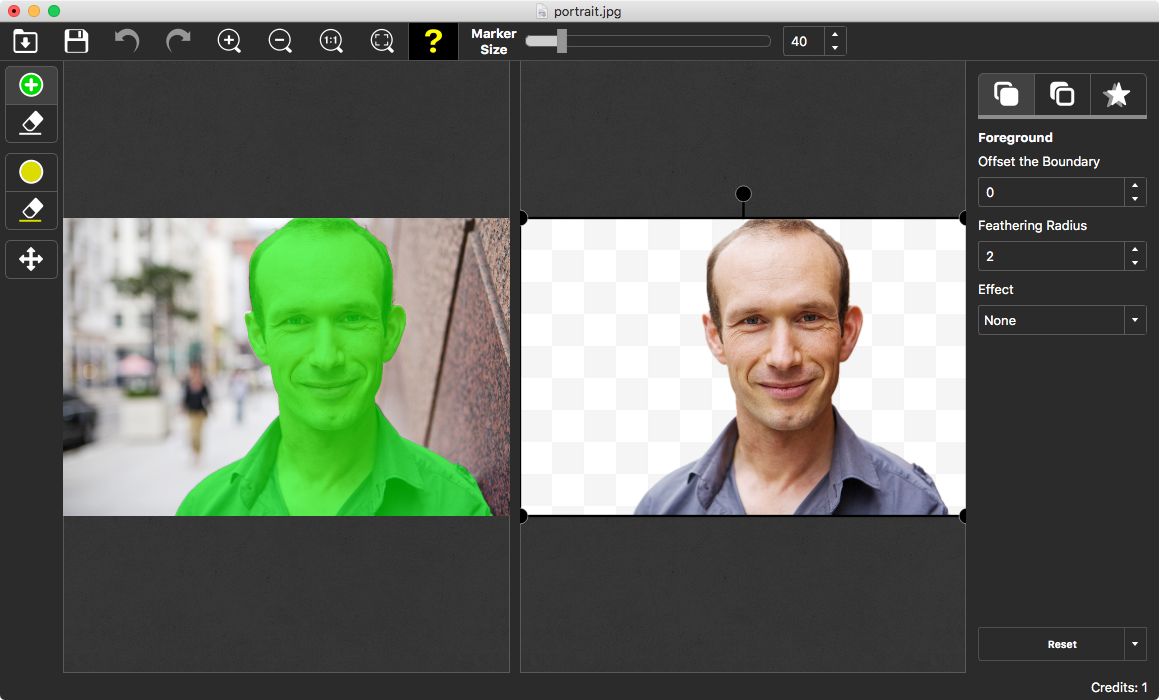 PhotoScissor using deep neural networks algorithms to automatically determine and select background and foreground zones. While the algorithm is quite precise, you may need to refine the cutout area manually.
PhotoScissors has two instruments: the green marker and the eraser marker. Use them to correct the result if required, the program immediately applies your selection to the picture and shows you the final result.
After you removed background you can set it to colored or image one.